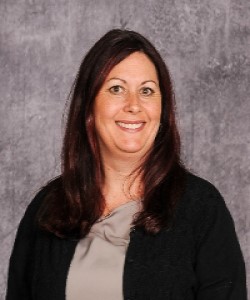 Mrs. Melissa Tipton
931-259-4752
My name is Melissa Tipton, I am the oldest of three children. I am a Grundy County native. My husband and I reside in Tracy City. We have been blessed with three children and two grandchildren. We enjoy spending time with our children and family, taking family trips, and keeping our grandchildren as much as we can. My parents taught me the value of work, dedication, and to strive for excellence in everything. I attended Tracy City Elementary and graduated from Grundy County High School.
After graduating high school, I attended the University of Tennessee at Knoxville. While there I pursued a major in Psychology and a minor in Education. Later, I transferred to the University of Chattanooga. While enrolled at UTC, I obtained a Bachelor's Degree in Multidisciplinary Studies in Education. Soon after graduating college, I was offered a teaching position for Grundy County Schools.
I began my teaching career in 1999 at Coalmont Elementary. Later, I transferred to Tracy City Elementary. During this time at Tracy City Elementary, I obtained a Master's Degree in Education from the University of Chattanooga. I had the opportunity to advance my educational career and become an Instructional Coach for the Grundy County System. Later, I became the Assistant Principal/Instructional Coach for Tracy City Elementary School. During this time at Tracy City Elementary, I enrolled at Lincoln Memorial University and obtained an EdS. degree in Instructional Leadership. After completion, I became Principal of Coalmont School.
Currently, I am the Principal at Tracy City Elementary. I have twenty-two years of service for the Grundy County School System. Education is a passion of mine. Helping others and being a part of someone's educational success makes my heart happy and full. Our goal as educators should always be for our students to succeed.